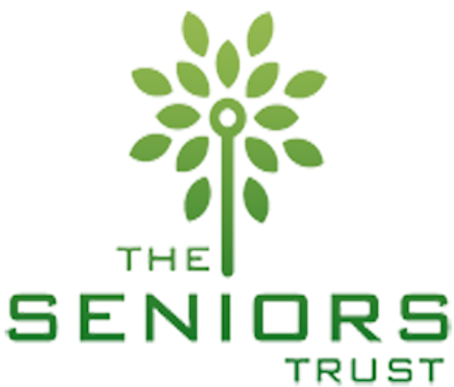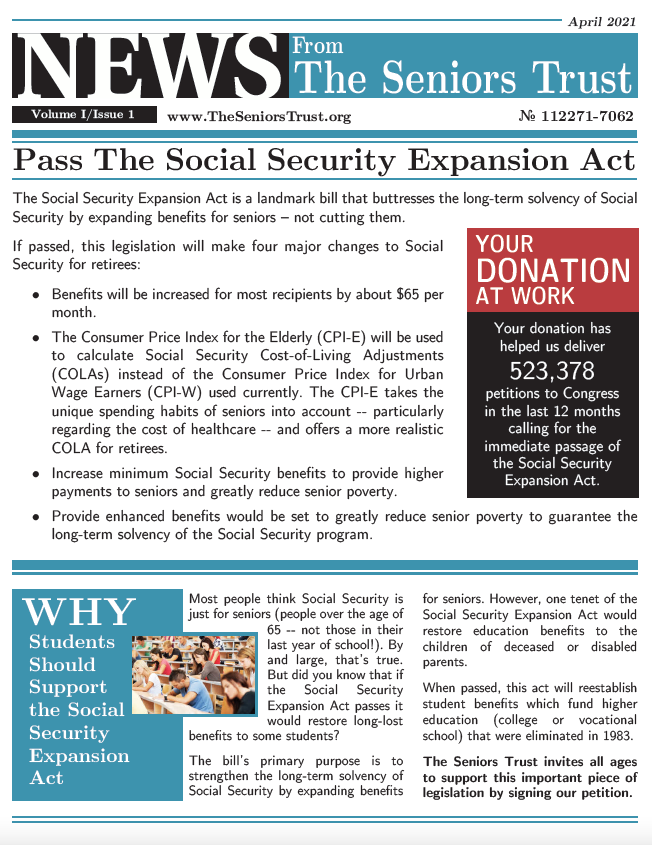 Read the 'News from The Seniors Trust'!
Welcome to the archive of the digital version of our newsletter – available to you completely free! There's something in it for everyone! Keep up with our work to pass The Social Security Expansion Act, learn a fun fact, or read up on the latest travel trends!
Click on the issue you wish to read to view it.
Volume I, Issue 1 – April 2021
Volume I, Issue 2 – July 2021
Volume I, Issue 3 – October 2021
LETTERS TO THE EDITOR: Do you want to see your story in our next issue? Tell us your experiences with Social Security, a neat tale, or some life advice. It may be featured in our next newsletter! Send us a message – click here to contact us – and please be sure to start your message with "Dear Editor"!