Five Reasons Seniors Will Still Struggle in 2022 Despite the COLA Increase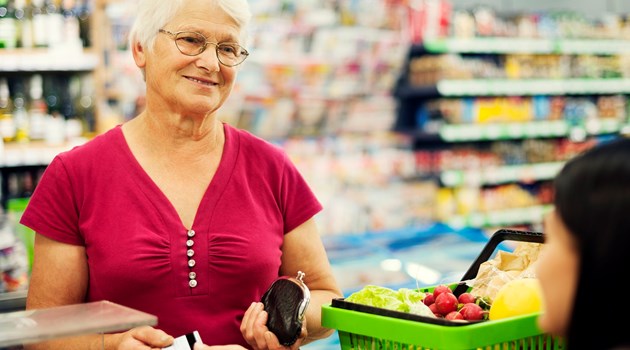 The Social Security Administration is doling out it biggest benefits boost in decades next year. The annual cost-of-living adjustment (COLA) is 5.9 percent for 2022. That's huge compared to the 1.3 percent seniors saw this year. However, it's still not enough to offset inflation. According to a Yahoo! Finance report, inflation currently stands just above 6 percent. That means all of the benefits of the COLA boost are already wiped out before seniors even received their first check.
Higher Costs for Necessities
A Fox Business article points out that seniors will still struggle financially because of the increasing costs of five basic needs:
Food: The USDA estimates the cost of food will increase 1.5-2.5 percent next year — and eating out could cost an extra 3 to 4 percent.
Rent: Rent freezes from during the pandemic are over and prices are starting to climb. Experts expect rent prices to jump 7 percent or more next year.
Housing: It's a hot housing market and home prices are expected to keep climbing, along with mortgage rates. Making matters worse, high home prices create higher real estate taxes.
Power: Experts think the cost to heat a home could jump 21 to 25 percent this winter because heating oil and natural gas are getting more expensive.
Medication: Insurers expect a surge in drug prices in the year ahead, with some predicting prescription drug plan premiums increasing about 5 percent.
New COLA Calculator
The Seniors Trust believes the solution is simple. The Social Security Administration needs to adopt a new formula to calculate its annual COLA. One that takes the unique spending habits of retirees into account.
The Seniors Trust supports passage of the Social Security Expansion Act. It calls for using the Consumer Price Index for the Elderly (CPI-E) to calculate COLA instead of the Consumer Price Index for Urban Wage Earners and Clerical Workers currently used. By changing the way COLA is calculated, we can ensure that the unique expenses seniors face, such as housing and healthcare costs, are taken into account. This provides a much fairer cost-of-living adjustment.
The Social Security Expansion Act also calls for increasing monthly benefits by about $65 on average. That would also help put more money in the pockets of deserving retirees.