Why You Should Get the New Bivalent COVID Booster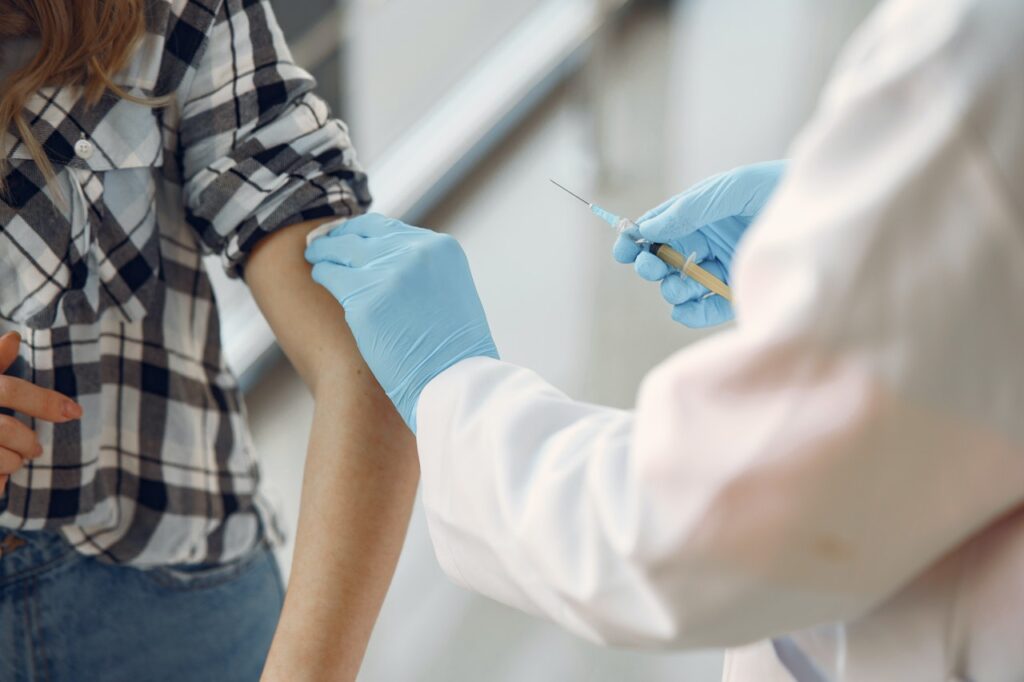 Have you rolled up your sleeve yet for the newest Covid-19 vaccine? The Centers for Disease Control and Prevention gave the okay for the new bivalent vaccines, produced by both Moderna and Pfizer, in September.
According to HuffPost, the new vaccines target the original strain of coronavirus plus the omicron subvariants (including the highly contagious BA.4 and BA.5). An updated bivalent booster should also protect you from future variants. Experts say if enough people get a booster shot we can help prevent a surge in cases this fall and winter.
Side effects from the new bivalent vaccine are rare and resemble that of earlier Covid-19 vaccines, namely headache, fatigue and soreness or redness at the injection site. Incidents of fever, chills, muscle pain and joint pain have also been reported. Experts caution potential side effects should not deter you from getting a booster shot — in fact, they are proof that the vaccine is working because the immune response can present itself as redness at the injection site, headache or fever. If you do feel any symptoms, an over-the-counter pain reliever, like Tylenol, should alleviate them.
The Seniors Trust is committed to improving the lives of seniors by working to improve Social Security. It wants to see Congress pass the Social Security Expansion Act. This landmark piece of legislation will provide bigger monthly Social Security benefits, establish a more realistic cost-of-living adjustment (COLA) for seniors, and guarantee the long-term solvency of the Social Security program.