Could a Combined COVID-19 and Flu Vaccine be in Our Future?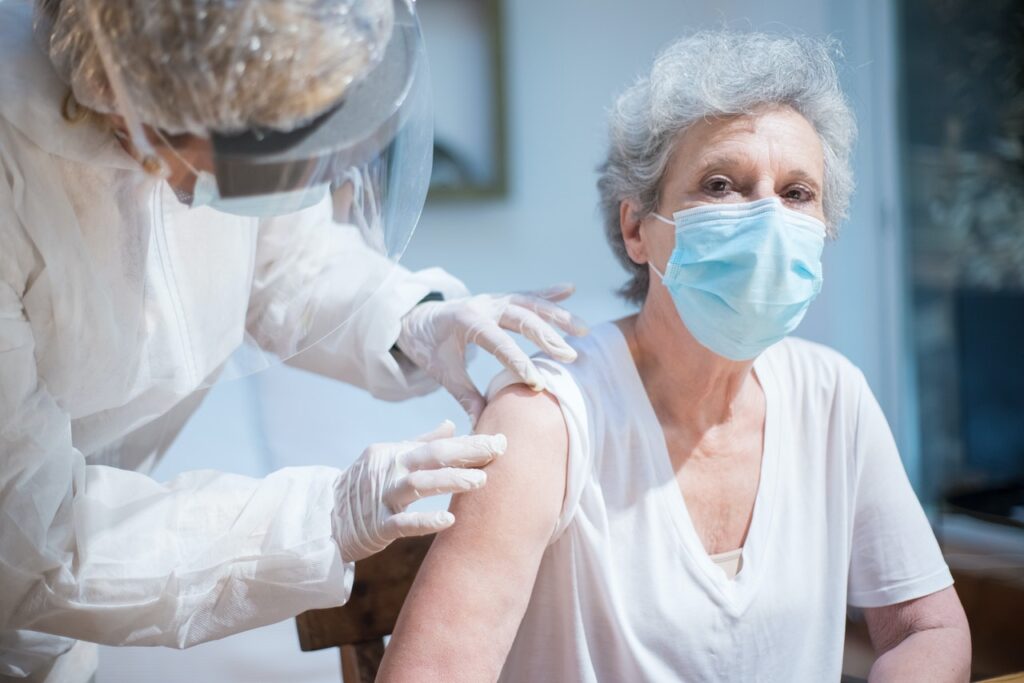 If you have been following medical expert advice, you've probably rolled up your sleeve for four COVID-19 shots by now — the original two vaccine doses plus the two recommended booster shots. That's in addition to your annual flu shot. Well, the good news is, one drug manufacturer is developing a single dose vaccine for both.
According to an article by CNBC, Novavax's chief medical officer says the company's vaccine targeting both the coronavirus and the flu triggered a promising immune response comparable with its stand-alone shots against the viruses. Novavax plans to move forward with a Phase Two trial this year to confirm the appropriate dosing levels and then launch a Phase Three trial on efficacy during the 2023 flu season at the earliest.
Public health experts believe COVID will morph into a seasonal respiratory virus. Like the flu, it will require annual vaccination because immunity wanes over time. Vaccine makers are racing to develop combination shots targeting both viruses to make it easier for people to get protected when COVID-19 and the flu are circulating simultaneously.
The Seniors Trust is committed to improving the lives of seniors by working to improve Social Security. It wants to see Congress pass the Social Security Expansion Act. This landmark piece of legislation will provide bigger monthly Social Security benefits, establish a more realistic cost-of-living adjustment (COLA) for seniors, and guarantee the long-term solvency of the Social Security program.