Why COVID-19 Still Poses a Danger to Vaccinated Seniors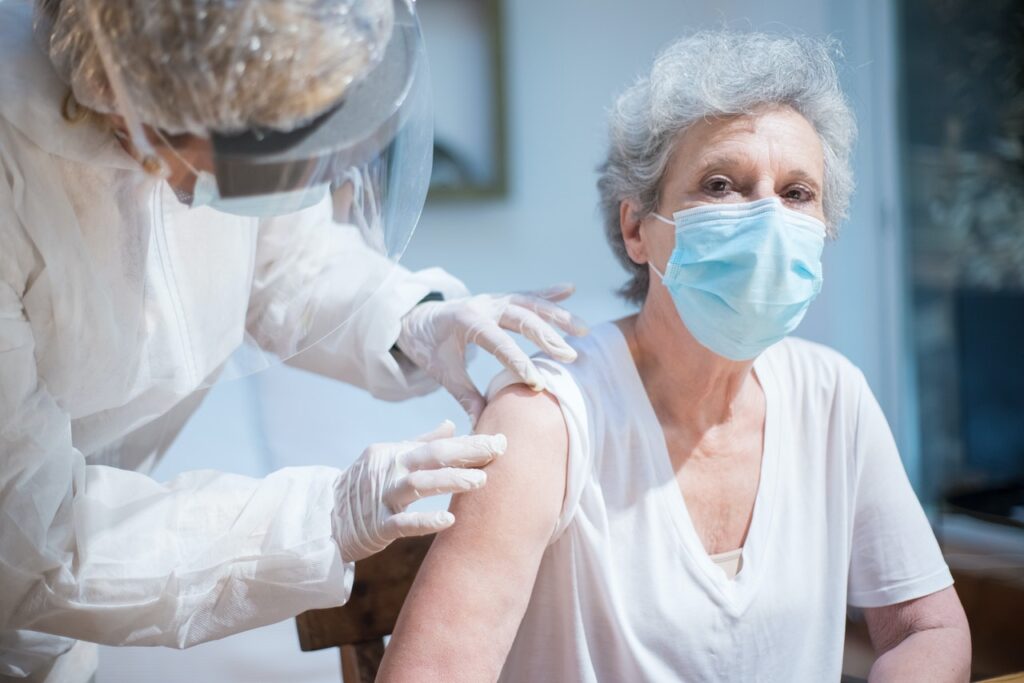 Senior citizens were the first to get the COVID-19 vaccine and now are the among the first group to get booster shots – and for a very good reason. Research shows even fully vaccinated older people are at high risk for severe COVID-19. An article in The Atlanta Journal-Constitution explains why:
Older immune systems – as you age, your immune systems grows weaker making it harder for your body to fight off infectious diseases
Breakthrough infections – vaccine protection wanes over time, and booster shots do exactly what their name suggests – they boost your ability to fight infection.
The CDC encourages seniors, as well as people with weakened immune systems, to get booster shots. It maintains vaccines are highly effective in reducing the risk of severe disease, hospitalization, and death, even in the midst of the widely circulating Delta variant.
The Seniors Trust is committed to improving the lives of seniors by working to improve Social Security. It wants to see Congress pass the Social Security Expansion Act. This landmark piece of legislation will provide bigger monthly Social Security benefits, establish a more realistic cost-of-living adjustment (COLA) for seniors, and guarantee the long-term solvency of the Social Security program.