Why Inflation's Impact on Social Security Worries so Many Seniors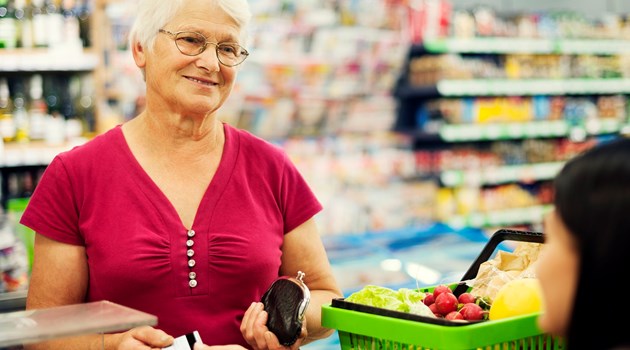 Inflation impacts everyone, particularly retirees who are living off a fixed income. So, it's not surprising that the vast majority of retirees think the government should do something to protect their monthly Social Security benefit payments from being eaten up by inflation.
According to Money magazine, a recent survey found that 80 percent of retirees think Social Security should adopt a new formula for calculating the cost-of-living adjustment (COLA) that more accurately measures price increases affecting older Americans. Despite the above-average COLA set for 2024 — 3.2 percent — more than half of retirees worry their income won't cover the cost of essentials.
Calls for a New COLA Calculator
Currently, COLA is calculated using the average inflation rate from the third quarter of the year (July through September), as measured by the Consumer Price Index for Urban Wage Earners and Clerical Workers (CPI-W). The CPI-W measures the monthly changes in the prices of goods and services.
The problem is that retirees spend more of their income on housing and medical costs. These expenses typically increase faster than overall inflation. So, despite the recent COLA increases, Social Security benefits have not kept up with inflation as it pertains to retirees. In fact, the article said Social Security benefits have lost an enormous amount of buying power — about 36 percent — over the past 20 years.
That's why retiree advocates — like The Seniors Trust — are calling for Social Security to adopt an alternative index known as the Consumer Price Index for the Elderly (CPI-E). It specifically measures inflation on the goods and services most used by adults 62 and older. Using this index to calculate the Social Security COLA would help retirees keep up with inflation better by providing a bigger benefit on average than the CPI-W. The article noted that if the CPI-E had been used to calculate COLAs over the past 10 years, the average Social Security retirement beneficiary would have received an additional $3,787 in benefits.
The change would be made if Congress enacts the Social Security Expansion Act. Along with setting a fairer COLA, this landmark piece of legislation will also increase benefits by $200 per month and secure Social Security solvency for another 75 years.